Intrasoft Solution Center
Servoy Based Business Solutions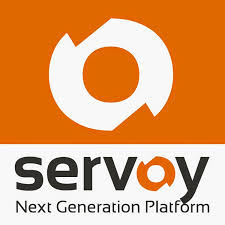 What can we do for you?
Build your custom software business application
Manage your database and queries and optimize performance
Convert your old legacy software to Servoy in record time
Connect and utilize your devices (Barcode scanners, registers, machines, printers etc.)
Get a grip on your project using scrum with bi-weekly, weekly or even daily increments
Structure and organise your data
Please contact us if you would like to discuss the possibilities or perhaps let us build a prototype free of charge?
Servoy
The most important reasons for us to choose Servoy as our software development platform:
RAD – Rapid Application Development – very fast and easy development
One code base for all platforms (Windows, Mac and Linux)
Deploy as a desktop application, web app or next generation client
One click deployment
PAAS – Platform as a service or on site
For more info check out Servoy's website
We have more than five years of experience with Servoy and would love to show you what we can do with it! We have done projects for a variety of businesses, ask us about it!
Visual FoxPro conversion
We have more than 20 years of Visual FoxPro experience
VFP has expired and Servoy is the logical successor in our opinion
Let us convince you that development in Servoy is faster!
Servoy can connect to DBF files but converting to PostgreSQL makes sense
We can convert your VFP application to Servoy quicker than you think
We can also assist you to make the transition yourself
Check out our VFP to Servoy site on http://www.visualfoxpro.com
Contact us at +31-6-21234586
Intrasoft Solution Center